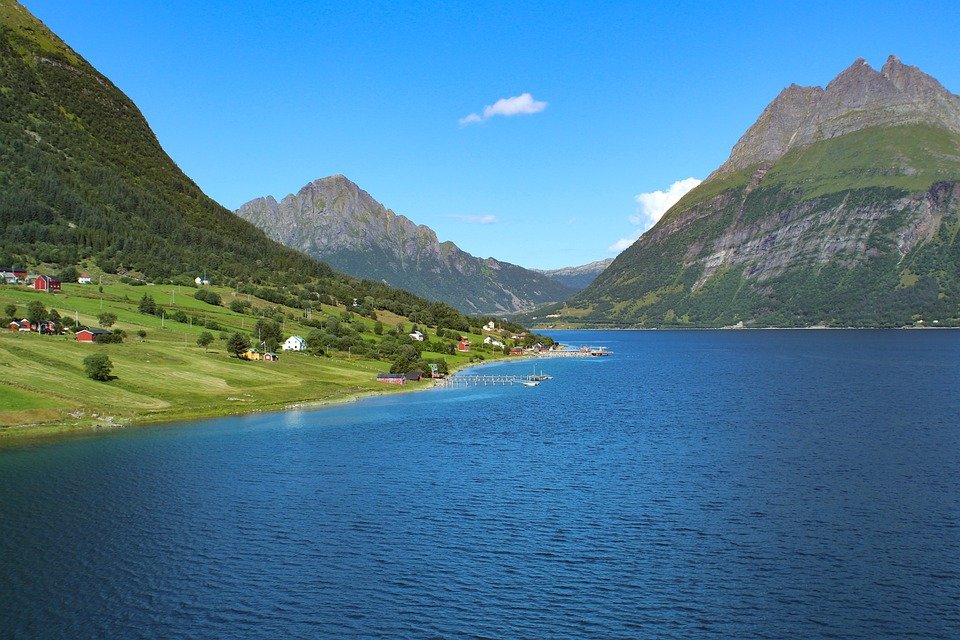 Visiting the Wonderland of Scandinavia
Scandinavia – made up of Denmark, Finland, Sweden, Iceland and Norway – is a unique destination that has to be experienced to be truly understood.
Denmark is the smallest of these Scandinavian countries and the home of the Little Mermaid along with other fairy tales. This country is very rich in history. It provides visitors with an unusual combination of bustling cities filled with modern buildings alongside quiet countryside, scattered with historical sites such as forts and castles.
Inter Visit Scandinavia
If you're a music lover, you're sure to enjoy one of the many music festivals that take place throughout the year, including the ever-popular Roskilde Festival. This music festival includes a large selection of music: blues, gospel, classical, Irish, rock, jazz, country, folk and blue. A major music festival is held from June to August each year, followed in September by the lavish Århus Festival, incorporating the traditional Viking Festival. The Århus Festival is an experience not to be missed, complete with traditional jousting, jester, and lavish feasts.

Finland, also a good mix of centuries-old culture and modern design, is full of interesting cities scattered throughout the countryside. Travel outside of Helsinki to find Lapland wilderness or lakes that breathe eastward. In just an hour and a half from Helsinki, you can find yourself in beautiful Iittala, home to some of the most extraordinary glass designs in the world. The area is full of top quality glass-blowing along with many beautiful glass exhibits by local artists.
When you visit Finland, you just have to experience the traditional sauna which is relaxing yet exhilarating. You'll find this part of a large part of Scandinavian luxury tours.
With the incredible waters around Finland, you can indulge yourself by chartering a yacht to sail around the peaceful islands for a few days? or week! There are also many attractive luxury cruises in Finland to offer.
Believe it or not, Sweden has a lot more to offer than Ikea and ABBA.
The quintessential city of Gothenburg is definitely worth visiting for its upscale design, shopping and Gothenburg Opera. Even if you don't enjoy opera performances, the modern and prominent Gothenburg Opera building itself is worth a visit. In contrast, Malmo, just 20 minutes from Copenhagen Denmark, has a more continental atmosphere. This is the ideal area to relax in a five-star resort, overlooking the cosmopolitan waterfront. While there are plenty of activities on offer in the region, it's also the ideal place to go and relax, sipping your cappuccino or a glass of fine vino while watching the local fishing boats.
Iceland is known for its clean cities and friendly locals, along with its nature, art, festivals and fashion. For a true Scandinavian experience, here you can glacier walk or watch whales, then follow along with award-winning gourmet cuisine. There are also various galleries and museums that can be found among designer fashion houses.
An important part of a luxurious Scandinavian vacation is relaxing in one of Iceland's many outdoor thermal swimming pools.
At the far north of Scandinavia is Norway, where the weather is very mild, given its proximity to the North Pole. Here you can discover the history of famous Norwegian artists, explore the abundant fjords, experience dog sledding – or just watch the dogs in action from the sidelines.
If you ever thought that a luxury vacation did not include train travel, think again! The train ride between Bergen nor Norway and Oslo is simply breathtaking and has been described worldwide as the most comfortable and scenic train ride. You'll be taken at high altitude through some of Scandinavia's most mesmerizing wilderness that is sure to leave you speechless.
Along with a selection of Scandinavian 5-star hotels, there are many excellent chalets throughout the region, ideal for a luxurious honeymoon. As for which of the five Scandinavian countries is best to visit – they each have something individual to offer. It's well worth allowing enough time to visit each of these Scandinavian beauties – you won't regret it!
Enjoy the Excitement of a Scandinavian Casino
It is true that most of the people in Scandinavia have a craze for playing in online casinos nowadays. However, if you are not from Scandinavia then you may be wondering why you need to play in a casino. Well, since there is a demand of this type of gambling in Scandinavia, most of the renowned names in the business are also coming up with Nordic casinos. Most of these casinos are located either in Norway or in Denmark. These two countries have good infrastructure as compared to others, and thus one can be guaranteed of having an enjoyable time when he visits them. For example, in the case of blackjack, the chances of winning are close to fifty percent but with the Nordic casino you can be sure of earning more than that.
The games at these casinos are entirely random and no special skills or strategy are needed in order to play them. Hence, one does not need to spend time in training in order to learn how to play. Thus, they can simply sit back and relax while enjoying the game. Most of these casinos allow players to play all their favourite games such as roulette, craps and baccarat among many others.
However, the facilities provided by these casinos are very good. They offer excellent accommodation and also ensure that their customers enjoy every moment of their stay in the casino. The drinks offered are also of excellent quality and are available throughout the day. Since most of these casinos have separate bars for card players, non-card players can easily join the fun without having to wait too long for a table. Thus, it can be said that a visit to one of these casinos in Scandinavia is a whole new experience to play starburst online at casumo.com.