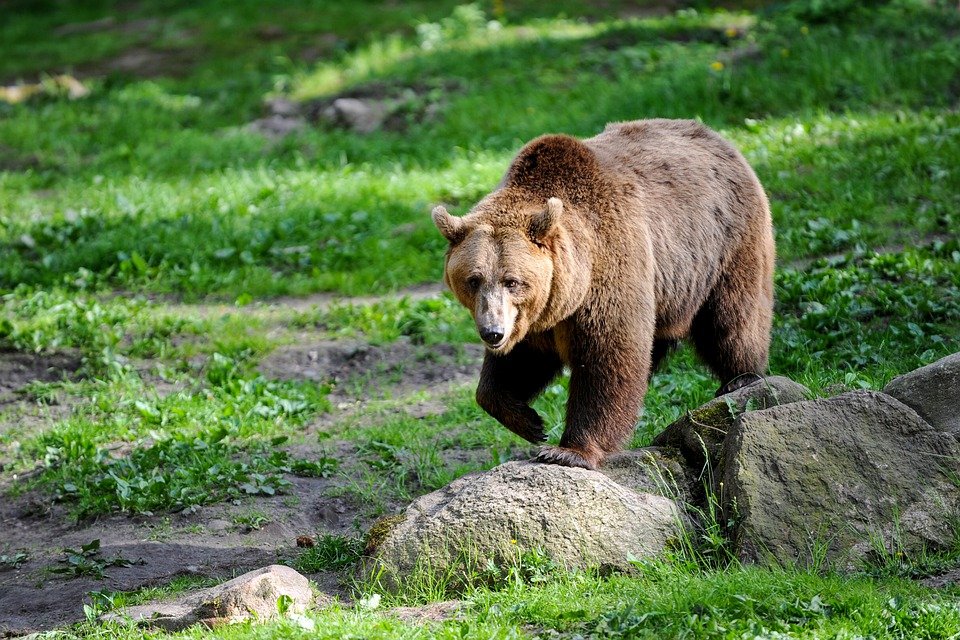 Finding the Finnish Brown Bear
Bear tours can take you many places, but have you ever considered Finland? Home to Brown Bears, Finland is an excellent place to watch Bear.
If you are considering taking up one of the wonderful bear tours offered by the top specialist wildlife travel companies, you may be somewhat surprised at your choice of destination. Finland is one of the lesser known destinations for bear tours but offers many wonderful opportunities to see these impressive creatures.
Finnish Brown Bear
The Brown Bear is, in fact, Finland's national animal, but it is estimated that there are only about 1000 left in the country – as a result they are now a protected species. Because the animals inhabit an area very close to the border with Russia, it is actually Russia that has strengthened Finland's efforts to preserve them.
On an organized bear tour to Finland, you'll visit the vast wilderness that is a habitat on Russia's border with Finland. The Martinselkonen Nature Reserve is one of the most popular places to see Brown Bear. At 300km from Oulu and 100km from Kuusamo it is very much off the beaten path and is an ideal place for animals to exist without fear of their safety. On a good night, those hoping to see these majestic creatures may be lucky enough to face up to 15-20.
When to Go
The best times for sightings are from mid-April to early June when the bears are just awakening from hibernation, and then from early July to mid-August when they are concentrating on feeding. The in-between times are rutting times and, since they are not so concerned with foraging they are not easy to see.
What to Expect
There are a variety of bear tours on offer, but the best should include transportation, accommodation and an expert guide. While traveling you will spend time in special 'hiding' at night when the animals are most active; This skin is the perfect site for observing animals. Photography opportunities are plentiful and there is plenty of room on the skin for the whole group to observe and shoot at the same time. They are also equipped with bunk beds and toilets if you want to take a break while waiting for the action. Martinselkonen also offers several hideouts for professional photographers, which can accommodate two or three people at a time.
During the day most itineraries will offer plenty of time to explore the local area, keeping your eyes open to some of the resident birds such as the Ural Owls, Siberian Tit and Pied Flycatcher.
If you're considering one of the excellent bear-watching tours on offer, make sure you add Finland to your list of countries for consideration – you won't be disappointed.